The photo location is the Charlestown Navy Yard, Boston, 24 June 1934. Location and date provided by the staff of the USS Constitution. BB35 is the third ship above Constitution and NEW YORK is the second ship above. The airplanes aboard are O3U-3.
The photo is found on other websites but with the wrong date, location and ship identifications
Under enlargement the name of both ships can be seen on the stern. Even without the stern id an easily distinguishable feature is the mainmast. NEW YORK has a walled platform at the top and BB35 does not. NEW YORK has the larger rectangle compartment and TEXAS the smaller with angled sides.
In March 1931, TEXAS was also in port with Constitution in the port of San Pedro (Los Angeles). Constitution had been placed back in commission in July 1931 after a 1925 to 1931 restoration to return the ship to 1812 configuration. The TEXAS newspaper issue of 1 March 1933 was a 6-page edition entirely about Constitution which is below.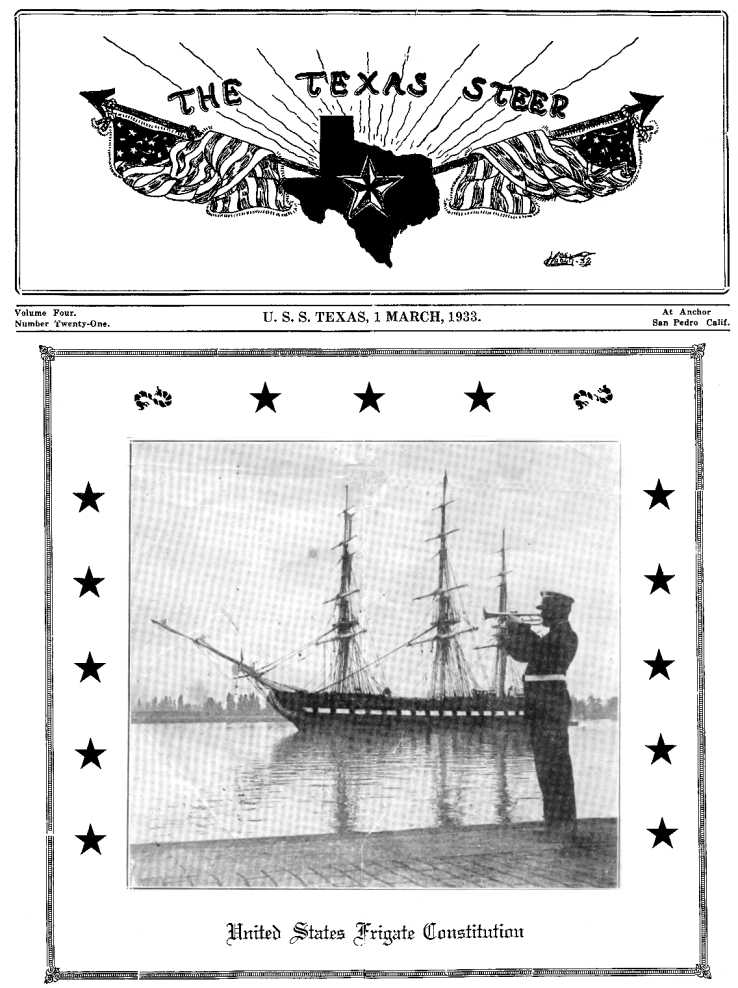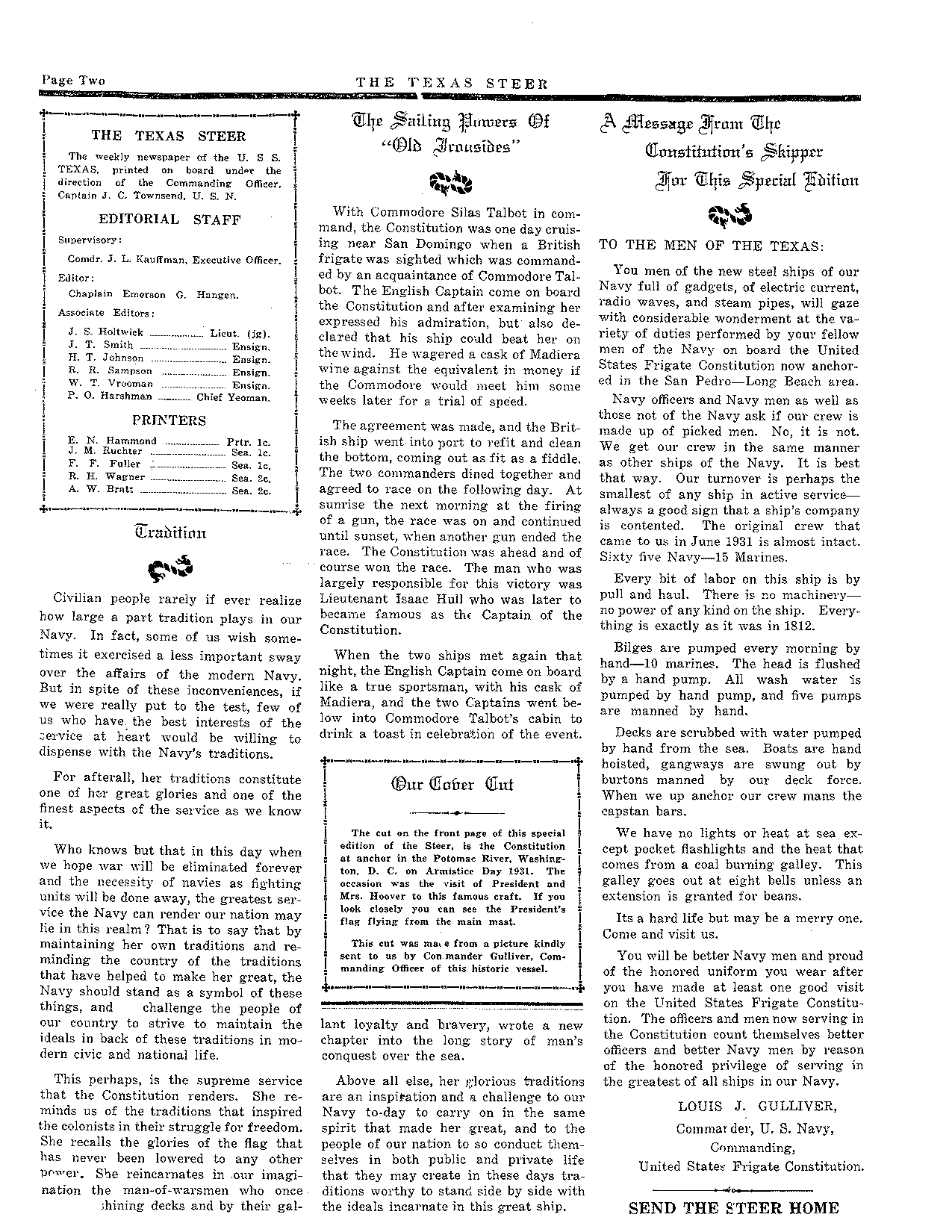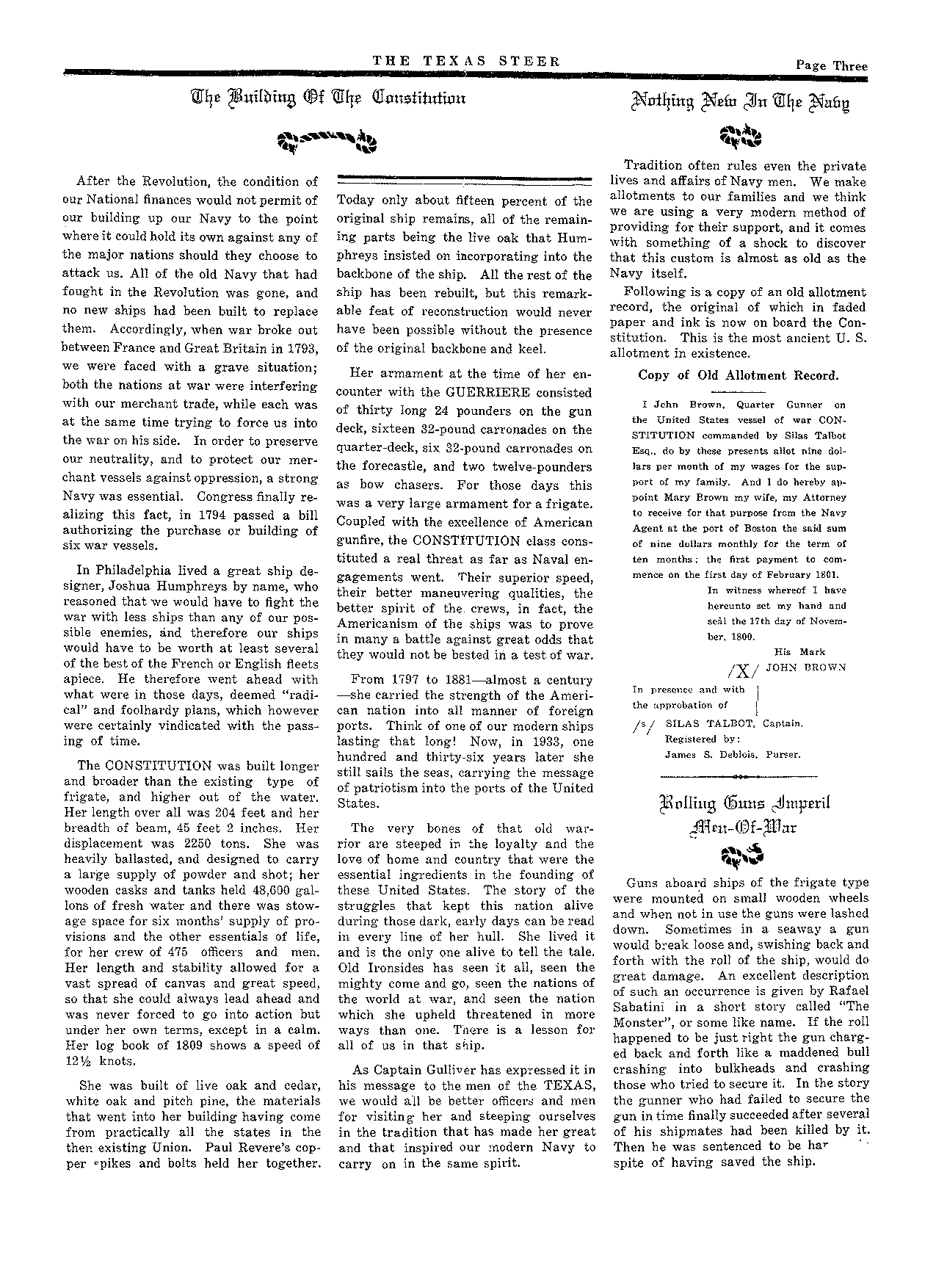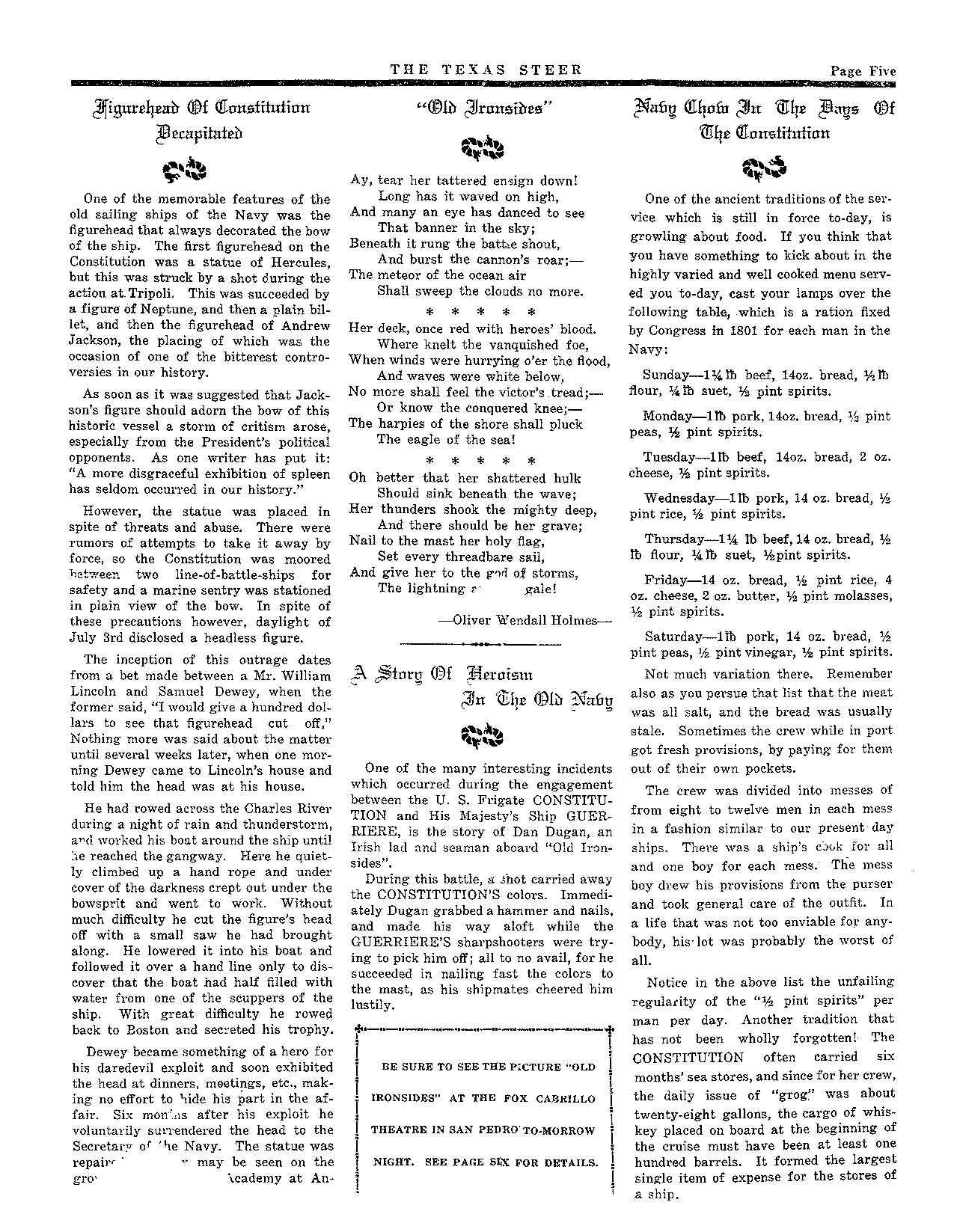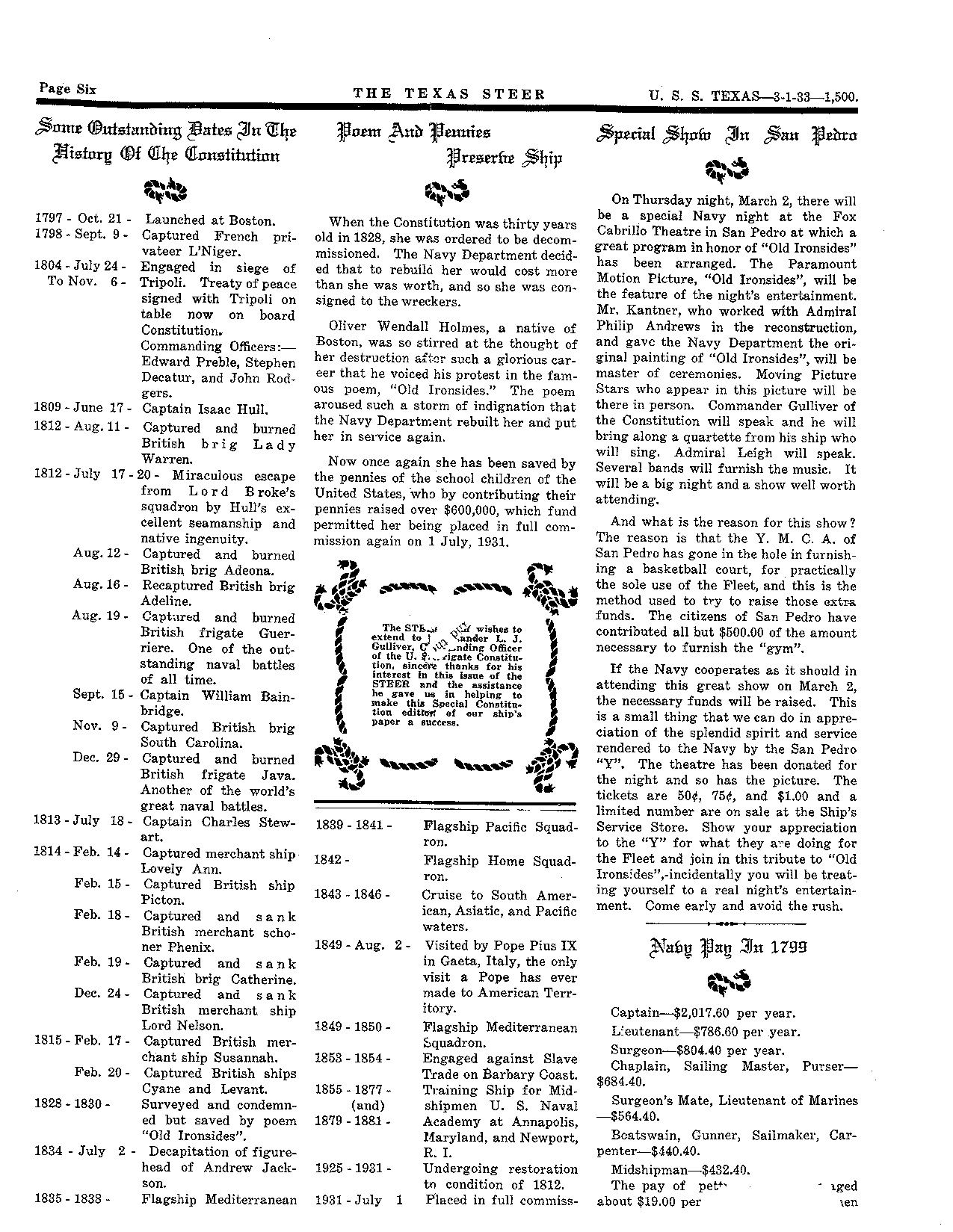 Started 11 May 1999 by Chuck Moore, FTV (1st Texas Volunteers) a Battleship Texas volunteer group - Donate Your Time And Support The Battleship Texas